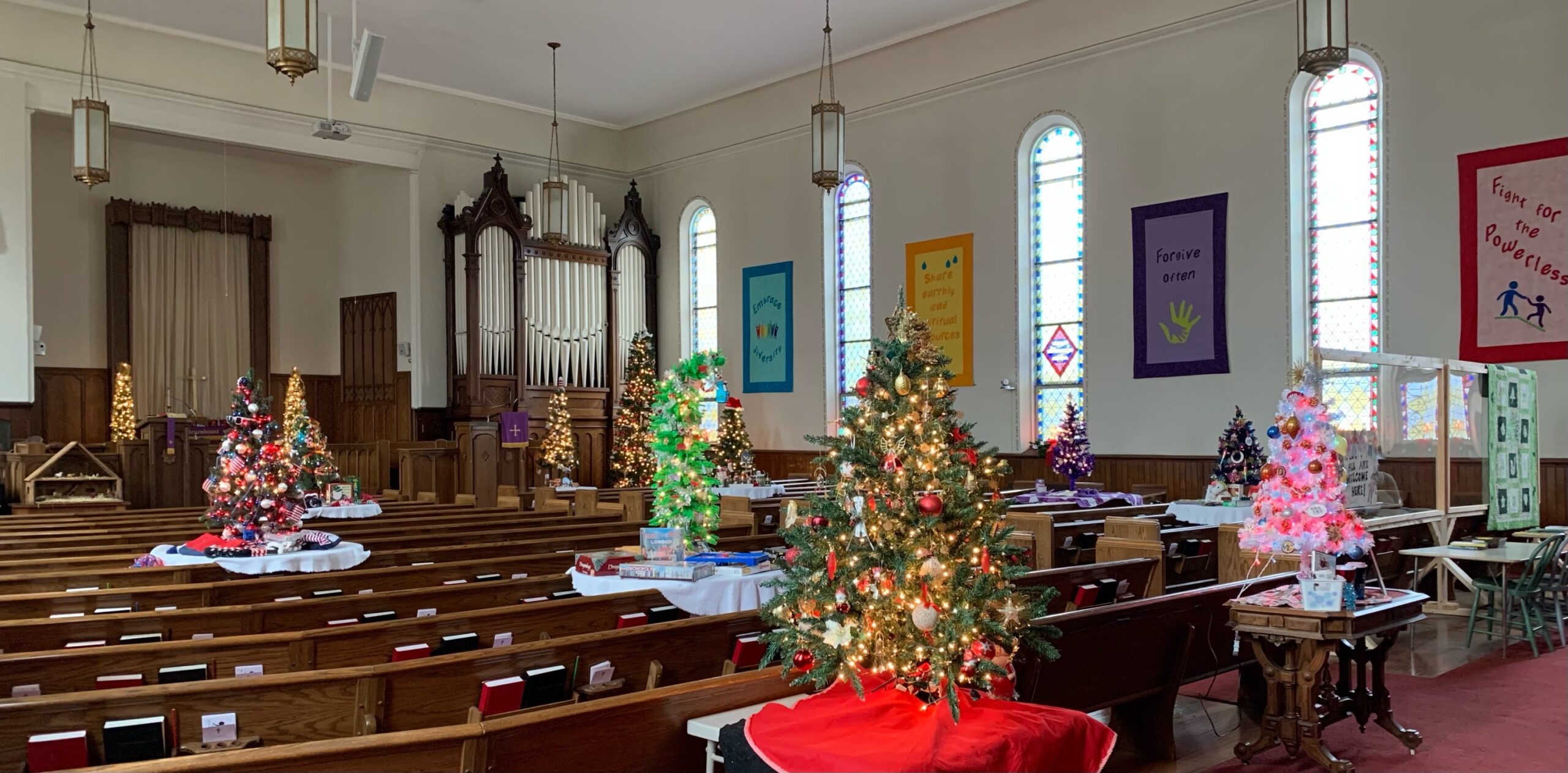 festival of trees
Each November, on the weekend following Thanksgiving, First Congregational Church hosts this holiday-themed fundraiser event. The festival is a display of themed Christmas trees that are sold by silent auction. Visitors wander through a forest of trees with themes as varied as the imaginations of their creators.
Admission is free, and online bidding is also available. Proceeds from the Festival will be donated to Eaton Clothing and Furniture Center to fund their Winter Boots for Kids program.
virtual auction
If you are unable to visit in-person, you can still participate online. Registration is easy, and you will receive email updates for the items you have bid on to know when you have been out-bid.
http://auctria.events/FestivalOfTrees48813
Online bidding begins Thanksgiving at noon and runs through Sunday at noon. See below for a complete schedule of events.
what to expect?​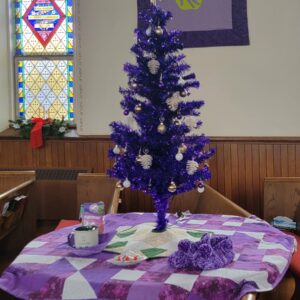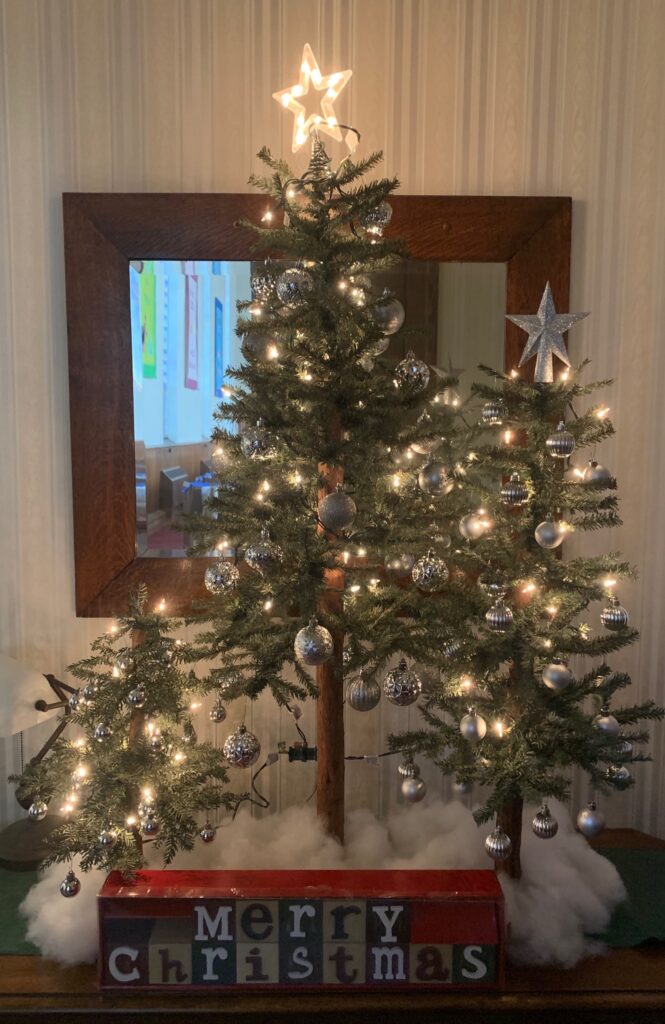 so many trees
There's always a wide variety of decorated trees, both large and small. Many have an intentional theme, including lights, ornaments, or gifts.
Past themes have included the more traditional Santas and snowmen as well as more unusual trees decorated with children's books, Dr. Seuss characters, fire trucks, and cooking utensils.
You'll never know what you'll find, or what may tickle your fancy.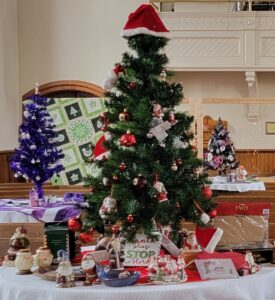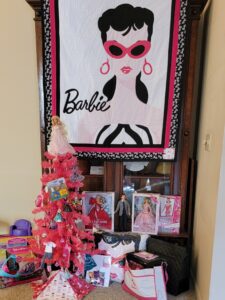 but that's not all​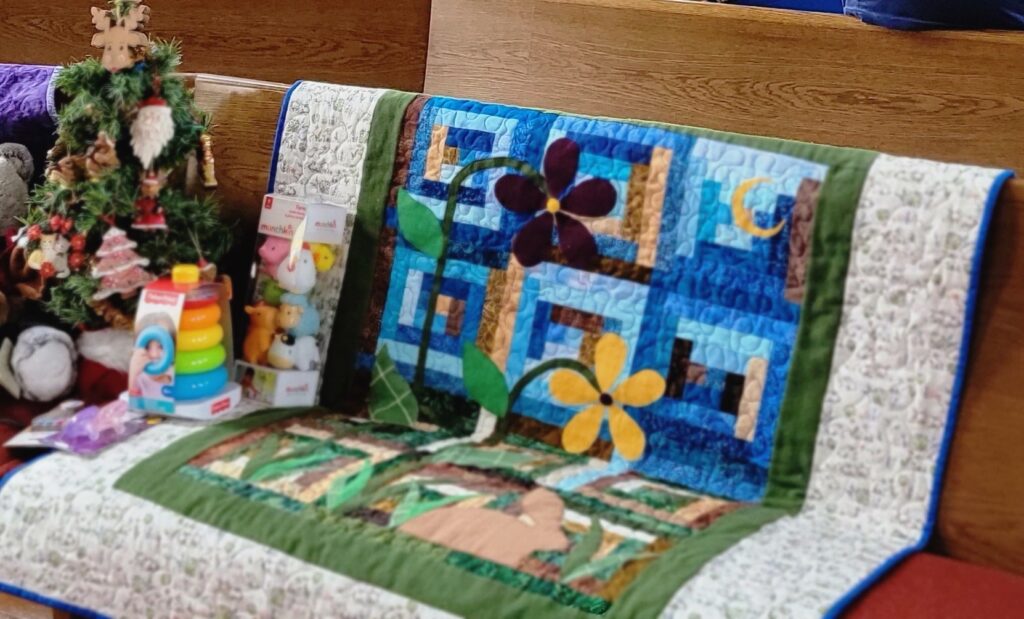 quilts
Find the perfect holiday gift to decorate your living room, or to warm the heart of someone you leave. These items are keepsakes to treasure for years to come.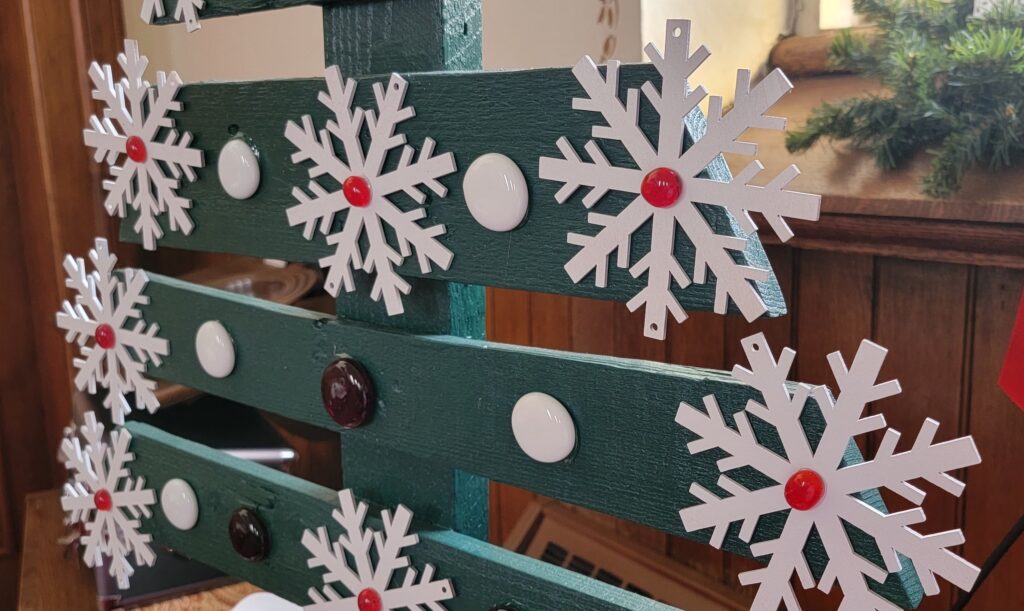 wall art
Perhaps you don't have space for a tree, but still want to find a way to spread joy. Find that perfect something to hang above your fireplace or on your porch.
decorations
And sometimes there's an item that really isn't a tree, but embodies the spirit of the season.
Come see what creations our artists have made to spread the joy.
how it works
schedule for the 2022 auction

Sunday, November 20
registration deadline
Please send the details about your entry to Amy Frost. There is no registration fee, but it helps organize the schedule and the layout.
Sunday, November 20
Sunday, November 20
set up begins
Contact Amy Frost to reserve a time to come in and display your entry in the Sanctuary or the Lounge. Set up begins Sunday at noon, and runs through Wednesday evening.
Sunday, November 20
Thursday, November 24
online bidding opens
Register with the virtual auction site any time this week, then browse the auction items while you relax after your holiday dinner.
Thursday, November 24
Friday, November 25
open to the public
In-person bidding begins at 5:00pm and continues until 8:00pm.
Friday, November 25
Saturday, November 26
in-person bidding continues
We're open Saturday from 10:00am – 5:00pm. Come explore the fully decorated church and see the trees up close.
Saturday, November 26
Sunday, November 27
bidding ends
The auction closes Sunday at noon. Winners will be notified by phone or email, and can come by to pick up their items until 2pm, or make arrangements for another time.
Sunday, November 27
Kick off the holiday season with us at First Congregational Church by participating in the Festival of Trees. Bring a friend (or three).