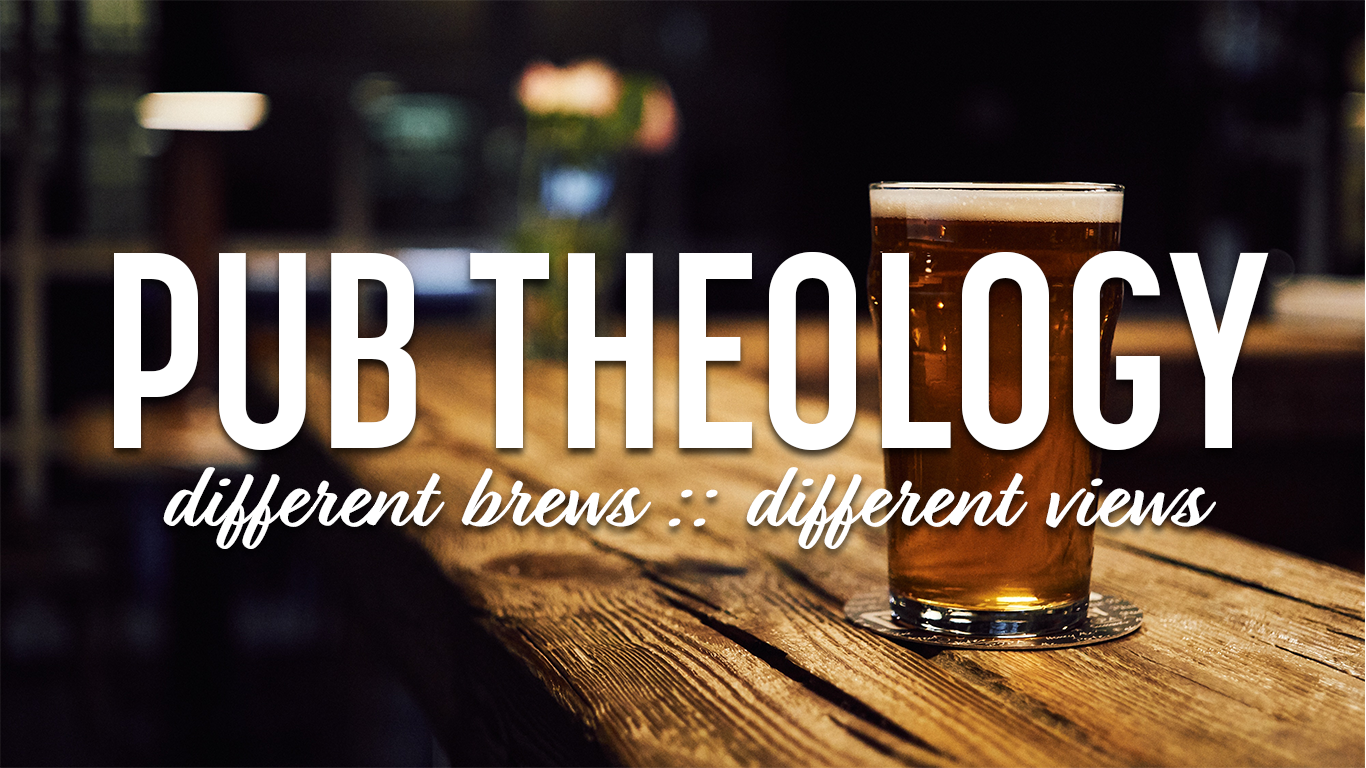 Pub Theology
Pub Theology?
"What's it for?"
"What are they talking about?"
"Why a bar?"
"What's the goal?"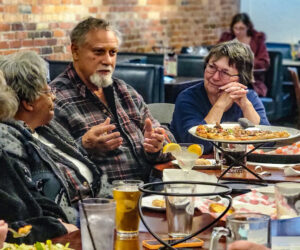 Pub Theology is a biweekly event First Congregational Church hosts at a local bar in Charlotte (usually Riedy's) where those who are gathered talk about God, faith, religious texts (usually the Bible, but others as well), spirituality, religion, ideas, concepts, deep questions, history, current events, and more (usually) from theological perspectives. One presenter brings a topic, or an idea or concept to briefly explore, and then the floor opens for group discussion.
The idea behind Pub Theology is to get believers and non-believers, the confident faithful and the faithfully uncertain, the devout and doubters into one space to have conversations. Pub Theology is an effort to have 'religious' conversations in a secular space, where a diversity of beliefs and worldviews can converge without the perceived limitations imposed by religious spaces. It's meant to be an opportunity where common starting points and first principles can lead to differing ends, and where differing perspectives can be surprised by closing agreement and commonality.
Think of the name 'Pub Theology' as a dialectical phrase—a phrase that is bound and understood by its contradictions. 'Pub' for many connotes an idea of the secular, or profane—drunkenness, loudness, meaningless chatter, and the pursuit of unwholesome, or unfulfilled desire. 'Theology,' however, connotes ideas of the religious, or sacred—piety, spirituality, intentionality, and the pursuit of the holy. So in a way, Pub Theology is an effort to embrace contradictions, which can produce novelty, solutions, new forms of community, and fresh expressions of faith.
The end goals of Pub Theology are to hear each other, to honestly and openly explore doubts and diversity of ideas, and to have conversation for conversation's sake. These are vital goals of Pub Theology, over other potential goals, because mutual respect and agreement can't happen if we don't first listen to and hear one another; because exposing and exploring our doubts and our ignorances actually makes us wiser; and because healthy faith is predicated on enlightenment through conversation and learning, as opposed to toxic, dogmatic certainty which is dependent on entrenched beliefs. Pub theology embraces the notion that we can encounter and know God by hearing our neighbors, and we can understand our neighbors better by hearing what they think about God.