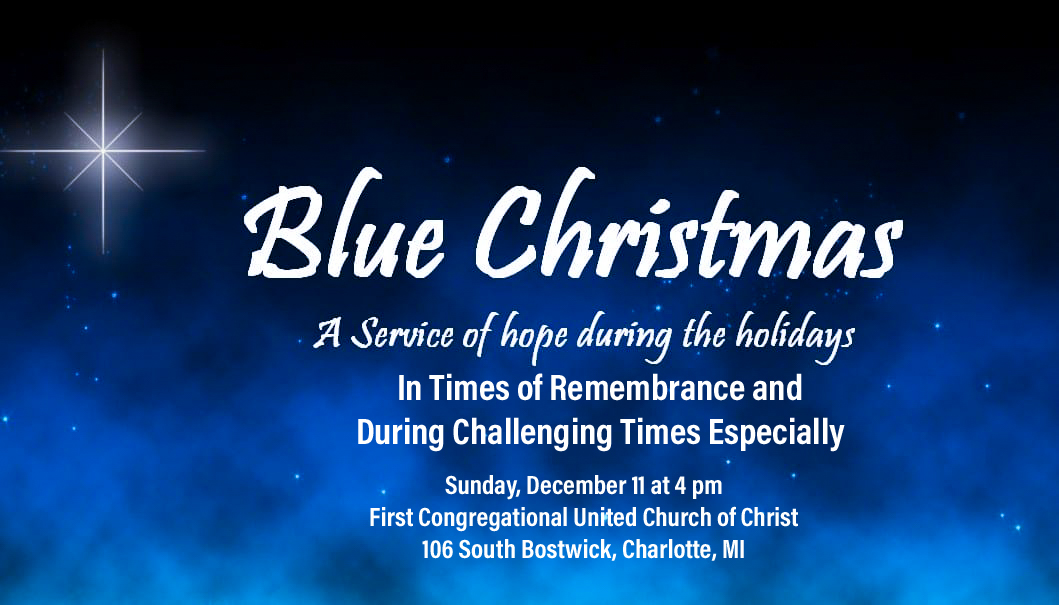 Blue Christmas Service
A Blue Christmas
The holiday season is a sad time for many. Loss of loved ones, divorce, illness, joblessness are a few of the many factors that make it difficult to be jolly when others are joyful.
First Congregational Church UCC will be holding a Blue Christmas service on December 11 at 4 pm.
A Blue Christmas service is a time of worship, of coming into God's presence together, when it's okay to not be happy. It is a more quiet and reflective service where introspection and even tears are okay. Feelings of sadness and pain, grief and doubt can be expressed in a safe place. During this service, there will be in scripture and liturgy and prayer, moments of quiet for reflection; many reminders that God is within us and among us even when we are not experiencing what seems to be the normal joy of those around us.
This service of reflection and healing and acceptance will take place on Sunday, December 11 at 4pm in the Lounge. All are welcome to attend. Come as you are, no expectations. The service will also be live streamed for those who can't come out; and will be recorded for watching at a later time when it feels appropriate.
If you have questions about this service or what to expect, please feel free to talk with Pastor Jody at Pastor@uccCharlotte.org